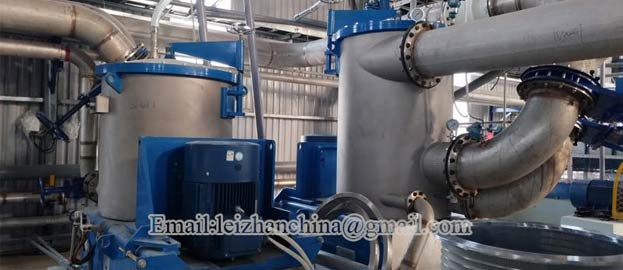 A final paper product need few process, pulp making, headbox, pressing, drying, calendering, etc. We are professional paper machinery manufacturer, mainly help paper makers establish pulp mill, which can used to produce kraft, flute, testliner, whitetop, toilet, tissue, cultural paper.
Kraft Flute Testliner Whitetop Pulp Mill
Raw material: Waste paper, paper board, recycling paper
Production capacity: Small range to big range depends on your demand
Pulp making machine: Drum pulper, bale breaker, high density cleaner, mid consistency pressure screen, medium density cleaner, low density cleaner, reject separator, vibrating screen, inflow pressure screen, pulp pump, pulp agitator, etc.
If you want to establish a pulp mill produce flute, testliner, packaging, duplex board, etc paper, or upgrade the old pulp mill( reduce the fiber loss, improve production capacity), welcome to consult us: leizhanchina@gmail.com