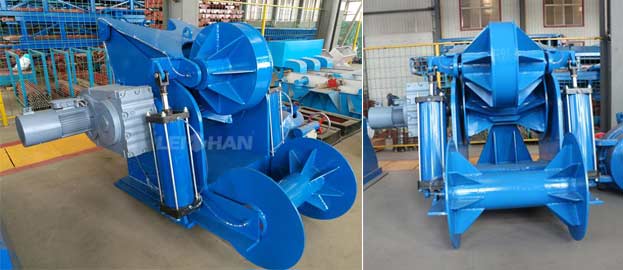 Ragger is mainly use d for removing various kinds of twisting impurities in slurry like iron wire, string, plastic, cotton yarn, etc. It is a coarse pulp and clean machine. It is usually used with D type hydrapulper, when the D type hydrapulper operates the impurities in waste paper , like iron wire, string, plastic, cotton yarn, etc, can constantly rotate and twine, become a rope and be pull out, thus the slurry will be preliminary refined. This equipment has the advantages of high work efficient,low power consumption, simple construction, convenient to operate and maintain.
Preparation Before Operating
1. Check if all the coupling bolt is fastening.
2. Check if all lubricating point is well lubricated, and no oil leak.
3. Use hands to turn roll and wheel, which should be handiness and flexible, and no jamming.
4. The rise and fall of compression roller should be handiness and flexible.
5. Rotor and electrical apparatus element should stay in a normal state.
6. Start motor, run without load for half an hour. The high and low operating speed both should be smooth and steady, and without any abnormal voice. The bearing temperature should below the environmental 30℃.
Leizhan manufacture high efficiency and cheapest pulp rope ragger for paper mill, welcome to consult us for more details: leizhanchina@gmail.com.