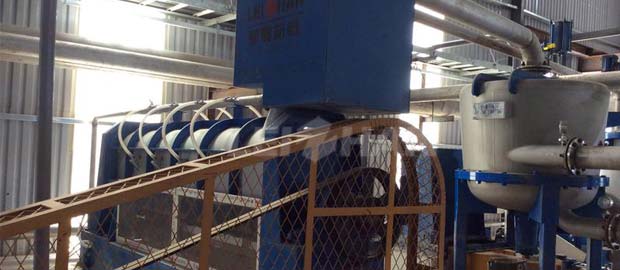 Reject separator plays an important role in waste paper recycling line. Reject separator mainly used for fiber relief and impurities separate for tailing in the coarse screen system for waste paper pulp. The closed working condition is adopted without slurry water splashing, which changes the working environment, continuously discharges slag, is not easy to block the sieve plate, and has a good treatment effect.
Main Features of Tailing Pulp Reject Separator
1. The feeding stabilizing box keeps the feeding stable;
2. Blade rotor, strong ability to disperse slurry;
3. The rotor helical blade accelerates the progress of the tailings;
4. There is a water spray device to improve the fiber recovery rate.
The reject separator has been sold in many countries and has been praised for improving the fiber loss problem in the customer's pulp production line. Contact us for more details. Email address: leizhanchina@gmail.com.