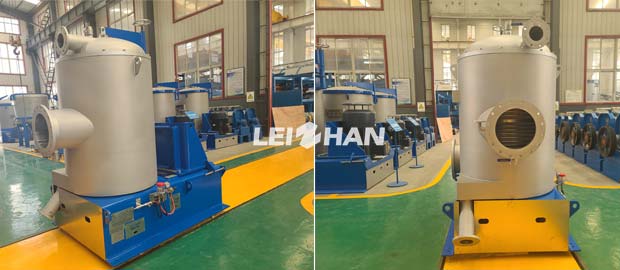 There are many pressure screen used in waste paper recycling line, like middle consistency pressure screen, fractionating screen and inflow pressure screen, etc. Compared with these pressure screen, save energy pressure screen are able to reduce energy consumption and has excellent screening ability. Here are more advantages of save energy pressure screen.
Main Advantages of Save Energy Pressure Screen
1. Up-flow design, slurry at the bottom, reduces the contact of heavy impurities with the rotor and the screen basket, and extends the life of the equipment.
2. Lower energy consumption, greatly reducing the power consumption of the screening section.
3. The specially designed rotor has better screening effect.
As a professional manufacturer of stock preparation line machine, Leizhan has been committed to technical research and achieved great results. Welcome to contact us for more information. Email address: leizhanchina@gmail.com.