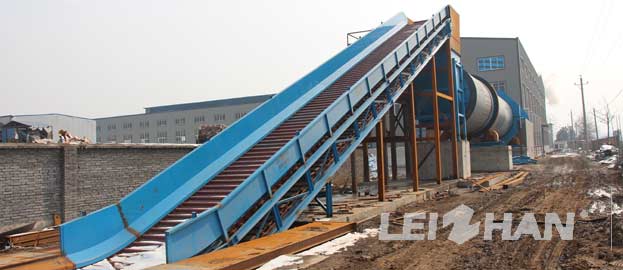 What Is Chain Plate Conveyor Structure?
Chain plate conveyor mainly consists of five parts: head unit, tail unit, tensioning device, chain plates and rack.
Head Unit: composed of the motor, speed reducer, transmission drive, sprocket devices and other components. Power is transmitted to the spindle by the driven means.
Tail Unit: it is a part of changing direction, consist of the tail shaft, the driven sprocket and other components.
Tension Apparatus: uses a spiral tension and used to adjust the tightness of the traction chain.
Chain Plate Parts: consists of drag chain and the slot plate.
Frame: consists of the head, tail ,middle frame. Welded by channel, angle iron and strength steel.

Leizhan Scraper Chain Conveyor Specification
Supply Ability: 50 Set/Sets per Month
Capacity: 60-600m³/h
Features: higher capacity, lower energy consumption, easier operation
Raw Material: waste paper,wood pulp materials
Output production: corrugated paper, kraft paper, fluting paper, cardboard paper, test liner, toilet tissue paper roll.etc.
Processing Mode: waste paper recycling and paper pulping system in paper mill