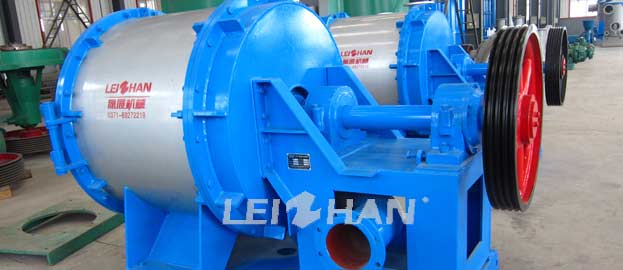 Coarse pulp is produced in paper making line, which is always separated from paper pulping or screening machine and then re-processed to gain more available paper pulp fiber.
Leizhan supply various type coarse pulp treatment machine to meet different production need and technology requirement.
4 Types Coarse Pulp Treatment Machine
According to practical production situation, Leizhan supply four types coarse pulp processing machine, ensuring that all kinds of coarse pulp can be handled with a well effect.
1. PZ Reject Separator: mainly used for fiber relief and impurities separate for tailing in the coarse screen system for waste paper pulp.
2. ZDF Single Fiber Separator: mainly used for secondary breaking and screening of waste paper pulp, separating the light and heavy impurities from the pulp.
3. ZDFD Single Effect Fiber Separator: mainly used for waste paper pulp screening, and can separate the light and heavy pulp impurities, and has a specially designed impeller, which can break fiber effectively.
4. ZSK Vibrating Screen: used for screening and removing various impurities in pulp suspension.

Coarse Pulp Machine Working Process
Generally, raw material is screening in hydrapulper and then is divided into fine pulp and coarse pulp. The coarse pulp is transported to sediment well, which is a machine connected with coarse pulp process machine like reject separator.
When the coarse pulp enters coarse pulp machine, it is divided into fine pulp and coarse pulp again, the new fine pulp is used to produce paper and the left coarse pulp is exported through tailing pulp pipe.