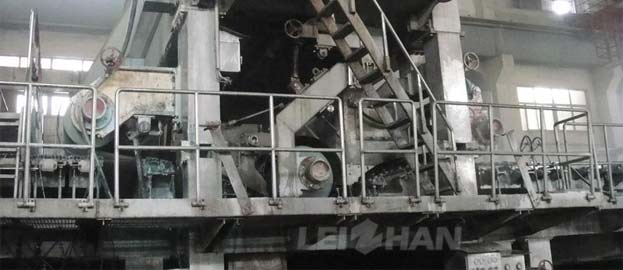 One of paper making friends sent email to ask the price and catalogue for a full line of culture paper making machine (Full Plant) Raw material being Bagasse. Tones per day 100tpd. Here we explain the details to friends.
Wood Pulp Compare With Bagasse Pulp
1. The paper made of wood pulp have longer fiber compare with bagasse, and the handfeeling and tension is better than the paper made of bagasse.
2. With the people's life quality development, we have higher requirement for the living goods, so virgin wood paper has better market than bagasse paper in some way.
3. But consider the cost, wood pulp raw material is higher than bagasse pulp.
Leizhan paper machinery supply the complete line of culture paper making machine, but raw material is wood pulp, waste paper, waste white shavings. Paper mill can choose the suitable line according to your budget and location market. As for more details, feel free to consult us: leizhanchina@gmail.com.