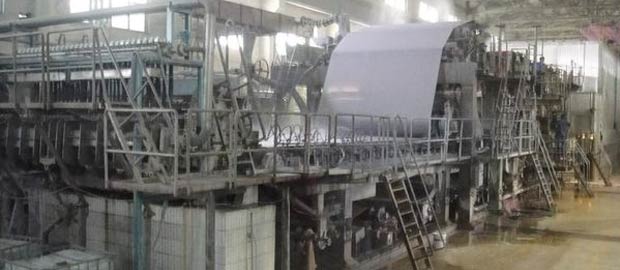 As professional manufacturer of paper production machine, we can offer high quality 2400mm printing paper machine for paper plant. Printing paper also called culture paper or writing paper. Waste books or virgin pulp always as raw material to make printing paper. Complete paper pulping line machine can be provided by our company.
Main Data of 2400mm Printing A4 Paper Machine
Paper type: printing paper, A4 paper, Culture paper, etc
Raw material: waste books, virgin pulp
Trimmed width: 2400mm
Gram weight: 40-120gsm
Design speed: 100m/min
Working speed: 80m/min
Production capacity: 30t/d
Gauge: 3400mm
Full set paper production machine supplier from China. Welcome to contact us for more details about 2400mm priting a4 paper machine. Email address: leizhanchina@gmail.com.