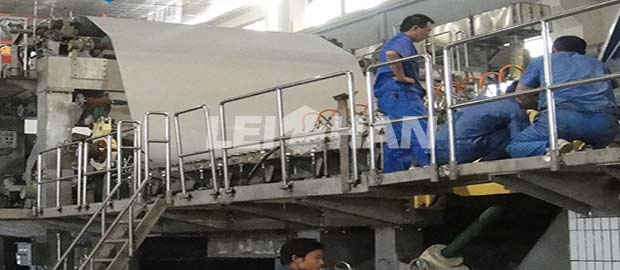 Are you interested in writing paper making machine? We are a professional paper machine manufacturer. Our technical engineers will formulate technical solutions according to customer requirements.
Main Details Of Writing Paper Making Machine
1. Output paper: writing paper, printing
2. Trimmed width: 2400mm
3. Basis weight: 40-120gsm
4. Capacity: 30tpd
5. Design speed: 100m/min
6. Gauge: 3400mm
Do you want to start a writing paper making line? Welcome to contact us for more details. We can supply the whole paper making line machine. Email address: leizhanchina@gmail.com.