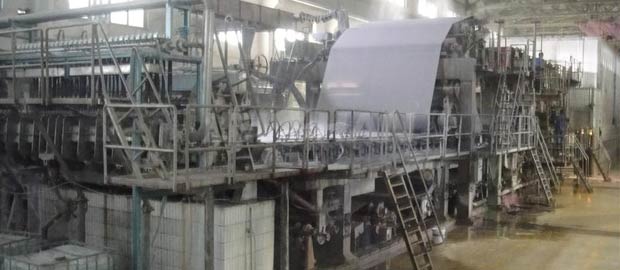 Culture paper also called A4 paper, writing paper or office paper. One of our client choose use wood pulp as raw material to produce high quality A4 culture paper. Professional technical group designed excellent proposal for the client. From paper pulping, pulp screening, pulp refining, etc. Leizhan provide whole set stock preparation line equipment of wood pulp processing line A4 culture paper pulping line.
Technical Data Of 30t/d A4 Culture Paper Pulping Line Equipment
Chain conveyor: Working width B=1200mm, Estimated total length 24m
D type hydrapulper: 5m³, h=10mm, C=3~5%
High density cleaner: Q=3000~4500l/min, C=3~5%, P= 0.2~0.5MPa
Conical refiner: Ø450mm, C=3~5%
Double disc refiner: Ø450mm, C=3~5%
Inflow pressure screen: A=0.75m², s=0.35mm, C=0.4~0.8%
Pulp chest Agitator: Ø850mm, 80~100m³, C=3~5%
Do you want to start paper making business to produce A4 culture paper? Leizhan offer complete paper stock preparation line equipment whatever wood pulp as raw material or waste paper(with ink). Tell us your opinion to know more suggestions about A4 culture paper pulping line. Email address: leizhanchina@gmail.com.