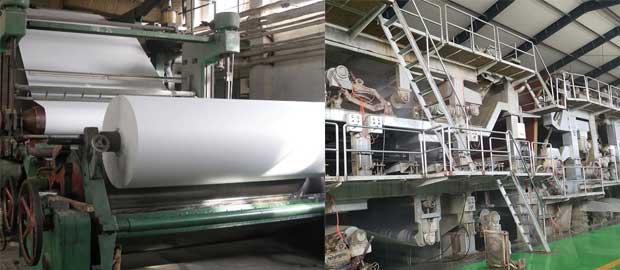 Culture paper is a large consumption paper, quantify is from 40g/m² to 80g/m². It use virgin pulp as raw material, made of fourdrinier machine or cylinder machine, and through calender process. Here are 30t/d culture paper making project according to our customer's requirements.
30t/d Culture Paper Making Solution
Final Paper: Culture A4 Paper
Production Capacity: 30t/d
Raw Material: 50% wheat straw pulp, 30% hardwood pulp, 20% softwood pulp, add neutral sizing and surface sizing, etc.
Trimmed With: 1760mm
Operating Speed: 200m/min
As professional manufacturer from China supplier, we supply the full line of culture a4 paper making, especially the pulping line. For more details about 30t/d culture a4 paper making or other capacity, welcome to consult us: leizhanchina@gmail.com.