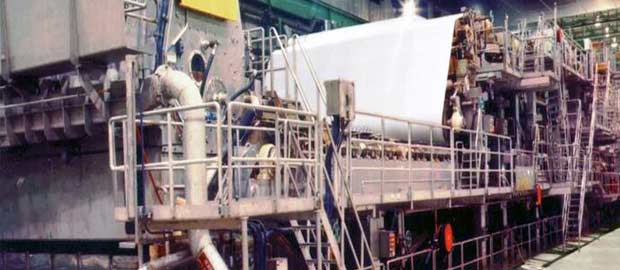 3350mm fourdrinier paper machine is mainly used to make culture/ newsprint paper roll. The final paper roll can be cut into writing paper, A4/A3 paper or notebook paper. Leizhan is specialized in pulp production line machine and offer unit culture paper production line machine.
Technical Parameters of 3350mm Fourdrinier Culture Paper Machine
Main products: Cultural paper and newsprint paper
Basis weight:45~100g/m²
Production capacity: 100t/d
Net paper width: 3350mm
Roll paper width: 3400mm
Headbox lip width: 3700mm
Wire width: 3800mm
Working speed: 500m/min
Design speed:550m/min
Gauge: 4600mm
Unit culture paper manufacturing machine provided by Leizhan company, want to know more details, welcome to consult us. Email address: leizhanchina@gmail.com.