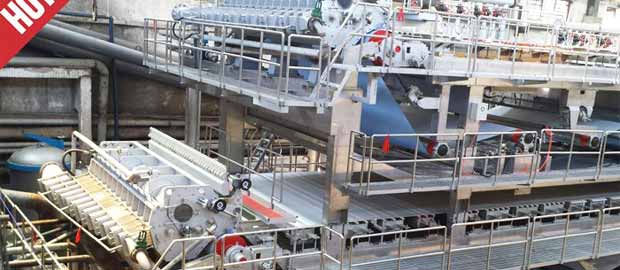 Art paper can be applied to exquisite book cover, high-grade picture album, brochure paper, art greeting card, high-grade office paper. One of our customers use wood pulp and LOCC as raw material to make artboard paper, we provided full set paper pulping line machine.
More Info About Artboard Paper Pulping Project
Raw material: wood pulp, LOCC
Capacity: 350t/24h
Capacity guarantee:
wood pulp pulping system: 100t/d
DIP pulping system:100t/d
OCC pulping system: 150t/d
Power consumption:
wood pulp pulping system: 1418.6KW
DIP pulping system: 1983.5KW
OCC pulping system: 1067KW
Approach system: 769.6KW
Welcome to contact us for more details about 350t/24h artboard paper pulping project. Email address: leizhanchina@gmail.com.