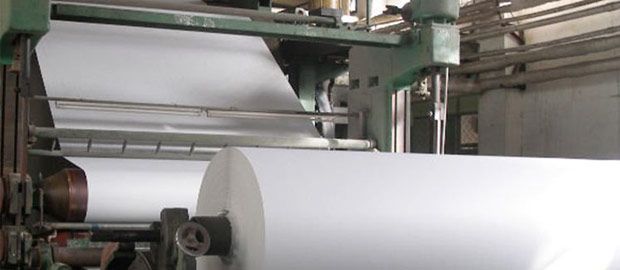 A4 copy paper machine consists of wire section, press section, drying section and reeling section. Leizhan offer whole set stock preparation line machine to make A4 copy paper. A4 paper pulping line machine included pulper machine, pressure screen machine and refiner machine, etc. The pulping line machine has the advantages of high efficiency, less motor power and reduce fiber loss, and the final A4 copy paper with the characteristics of anti-compression, anti-wrinkle and high quality.
Overview of Small A4 Copy Paper Making Machine
Raw material: virgin pulp, waste(books, newspapers)
Output paper: A4 copy paper, culture paper, office A4 paper
Trimmed width: 1575mm
Basis weight: 60-80g/㎡
Capacity: 5t/d
Design speed: 100m/min
Working speed: 40-60m/min
Gauge: 2400mm
Reeling machine: Φ900×1850×2400
Want to open A4 paper factory? Welcome to contact us for more details about A4 copy paper machine and stock preparation line machine. Email address: leizhanchina@gmail.com.