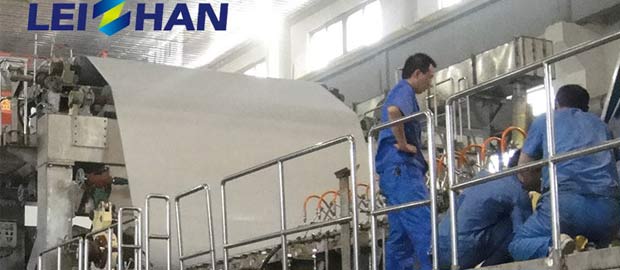 Fourdrinier Writing Paper Machine is used for making culture paper, office a4 paper and printing paper, the finished product is paper roll. The fourdrinier writing paper machine consists of wire section, press setcion, dryer section, sizing machine, calender, reeling machine, foundation, machanical drive and its electrical control, etc.
Technical Data of 2000mm Fourdrinier Writing Paper Machine
Raw material: virgin pulp
Main product: cultural paper/ office a4 paper/ printing paper
Base weight:40-85g/㎡
Trimmed width: 2000mm
Capacity: 15t/d
Working speed:140-180m/min
Designed speed:100m/min
Wire width: 2450mm
Headbox lip width: 2300mm
If you want to start culture paper making business, please feel free to contact us for more details about fourdrinier writing paper machine. Email address: leizhanchina@gmail.com.