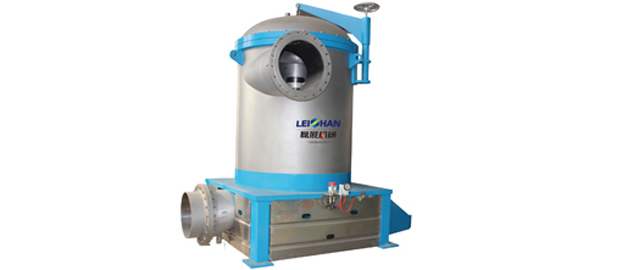 High pressure inflow pressure screen mainly used in recycling waste paper line. The inflow pressure screen is a relatively advanced pulp screening equipment in the modern world. High pressure inflow pressure screen has the characteristics of high screening quality, large capacity, and low pulp flow pulse. It is suitable for fine screening equipment for wood pulp, various straw pulp and waste paper pulp, especially its suitable for screening before the paper machine.
Working Conditions of Inflow Pressure Screen
1. Maintaining stable feed concentration and flow rate is a prerequisite for stable operation.
2. Slurry inlet pressure: generally 0.1-0.25MPa.
3. Operating pressure difference: generally 0.01-0.06MPa.
4. The pressure of the mechanical seal cooling water should be 0.05MPa higher than the inlet pressure, the flow rate should be 2-5L/min, and the discharged water temperature should not be higher than 60℃.
5. If the exhaust pipe on the cover is not continuously exhausted, the exhaust valve should be opened 3-4 times a day for 2 minutes each time to remove the gas accumulated on the top of the screen drum so as not to interfere with normal operation.
Unit recycling waste paper line pulping equipment can be offer by Leizhan company. Such as pulper machine, pulp cleaning machine and pulp screening machine, etc. Contact me for more details about high pressure inflow pressure screen. Email address: leizhanchina@gmail.com.