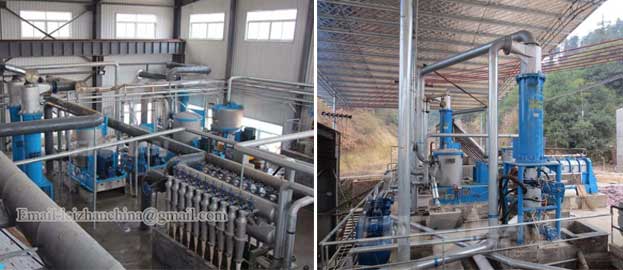 In paper pulp making industry and waste paper recycling pulp production line, because almost all raw material( waste paper, wood chip ) with heavy impurities such as sand, stone, nails, clips, etc. Therefore these impurities should be removed as early as possible or will bring burden for following equipment, and influence to the pulp quality. LDC and HDC are in charge of remove heavy impurities in paper making line, the details as below:
The Features Of LDC and HDC
HDC: Installed after pulper equipment, remove large impurties, reduce the burden of following equipment. Equipped with PLC control cabinet, stainless steel sediment tank, best quality valve in China, wear resistance creamics cone, stainless steel pulp output and input pipe.
LDC: In charge of remove small heavy impurities in the pulp like gravel, scrap iron, dust, foam and large ink particles. Stainless steel output and input pipe, double ceramics cone; Divided into open type deslagging and closed type deslagging according to customer's demand.
Welcome to consult us for more details about Low Density Cleaner and High Density Cleaner. Email: leizhanchina@gmail.com.