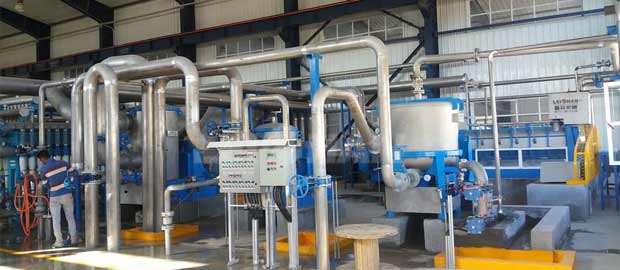 Paper mill always use LOCC as raw material to make carton box paper, like kraft paper, corrugated paper or T-paper. whole set LOCC pulping line machine can be provided by our company. 150t LOCC pulping line machine details as below.
LOCC Recycling Pulping Line Machine
Conveying machine: Chain Conveyor
Pulper machine: Drum Pulper
Pulp cleaning machine: High Density Cleaner, Middle Density Cleaner, Low Density Cleaner, Reject Separator, Fiber Separator
Pulp screening machine: Middle Consistency Coarse Screen, Fine Screen, Fractionating Screen
Pulp thickening machine: Disc Thickener
Leizhan offer whole set LOCC recycling pulping line machine, Contact us for more details. Email address: leizhanchina@gmail.com.