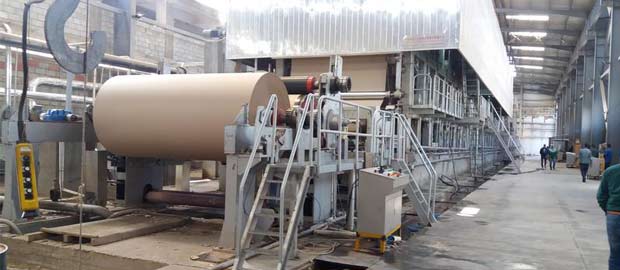 This 2200mm paper machine rewinder is suitable for the production of gray board machine. Our professional engineer puts forward the technical points of the equipment's design, structure and performance. High quality, full automatic and no paper wastage.
Technical Parameters of 2200mm Paper Machine Rewinder
Feeding type: top feeding
Application: gray board paper machine
Basis weight: 150-600g/㎡
Net paper width: 2200mm
Working speed: 450m/min
Diameter of base paper: Φ1800mm
Finished paper diameter: Φ1500mm
Dynamic balancing speed: 800m/min
Maximum tension: 1200N/m
We offer unit paper making line machine and technical support. If you need 2200mm paper machine rewinder, contact us. Email address: leizhanchina@gmail.com.