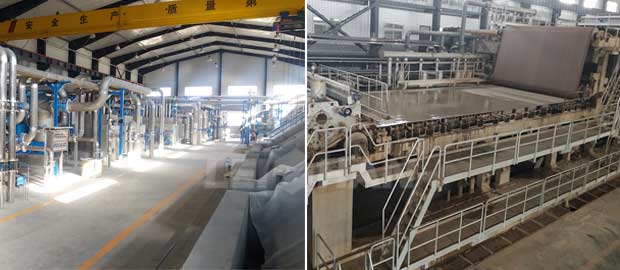 One of our customers use wood pulp as raw material to make kraft paper top layer and ordered unit wood pulp processing line equipment. Main stock preparation line equipment of wood pulp processing line included pulper machine, pulp screening machine and pulp refining machine. Wood pulp processing top layer flows as below.
Wood Pulp Processing Flows of Kraft Paper Top Layer
D Type Hydrapulper → High Density Cleaner → Inclined Screen → Pulp Chest Agitator → Conical Refiner → Double Disc Refiner → Pulp Chest Agitator → Mix Pump → Low Density Cleaner → Top Layer Inflow Pressure Screen
Leizhan are able to provide complete paper processing line machine, whatever top layer, bottom layer or approach system equipment before paper machine. Want to know more info about wood pulp processing line, contact us. Email: leizhanchina@gmail.com.