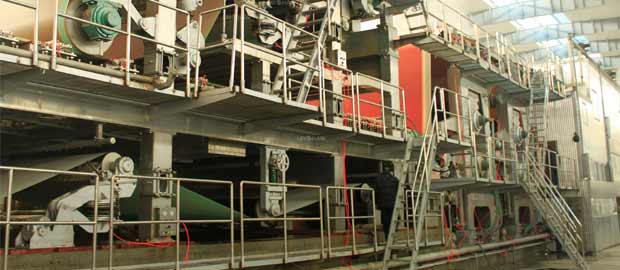 2600mm multi-wire multi-cylinder paper machine for making T-paper. The final paper is paper roll, which can be processed into carton box. Small capacity T-paper making line machine from China. Main info about T-paper making machine as below.
Main Info About 30t T-paper Making Machine
Raw material: waste paper
Trimmed width: 2600mm
Capacity: 30t/d
Basis weight: 80-200g/㎡
Design speed: 140m/min
Working speed: 60-100m/min
Dynamic balance speed: 250m/min
Wire width: 3000mm
Gauge: 3500mm
We are professional manufacturer of unit paper recycling machine included stock preparation line machine and paper making line machine. More info about 30t T-paper making machine, contact us for more details. Email address: leizhanchina@gmail.com.