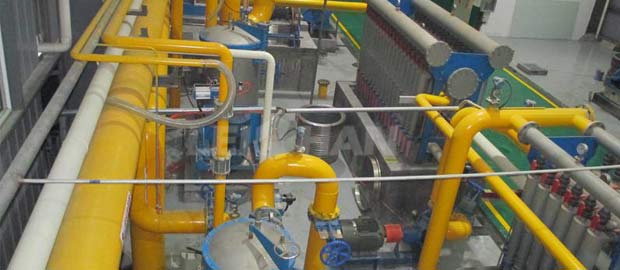 Calculated consumption is important thing for a customer to start paper making business. Low investment and high benefit Low is what every customer wants. Our pulping equipment can meet the customer requirements, adopted advanced manufacture process and famous brands spare parts to help customer reduce investment and get the biggest benefits.
Kraft Paper Production Line Consumption Index
Pulping capacity: 30t/d
Pulping water usage: 0
Paper machine clean water usage: 5~8m³
Electricity consumption of pulping: 225.68kwh
Electricity consumption of paper machine: 135.52kwh
Electricity consumption of boiler and other accessories: 19.6kwh
Paper machine steam usage: 2~2.5 T/ton of paper
Compressed air usage: ≤100m³/h
Fiber loss rate: ≤2.5%
Chemical: 10KG/ton of paper
It is our core aim to seek maximum benefit for our customers. Our pulping equipment can reduce energy consumption efficiently. Welcome to contact with me to get more details. Email address: leizhanchina@gmail.com.