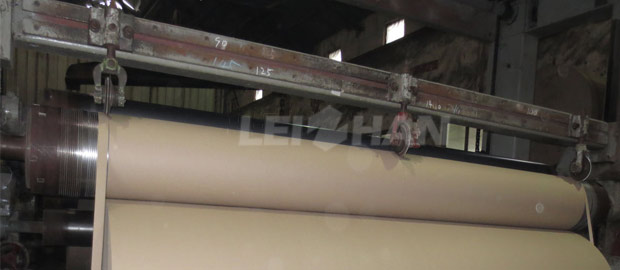 3300mm top threading paper machine rewinder is mainly suitable for the rewinding of finished paper with a net paper width of 3300mm 600m/min and a basis weight 30-120g/㎡. The paper machine rewinder can The rewinding machine can place the preliminarily rolled full-width paper roll on the unwinding machine's unwinding frame, cut and rewind into paper rolls with a certain width, diameter and tightness, and remove the poor quality paper rolls at the same time. paper, glued broken ends.
Main Technical Parameters of 3300mm Paper Machine Rewinder
Paper threading type: top threading
Paper type: kraft paper
Paper basis weight: 3300mm
Base paper diameter: Φ2000mm
Finished paper diameter: Φ1300mm
Working speed: 600m/min
Dynamic balancing speed: 800m/min
Paper tube core inner diameter: 76mm
Max. Tension: 1800N/m
3300mm top threading paper machine rewinder for sale, and we can also offer all types of paper making line machine. Want to know more details, please feel free to contact us. Email address: leizhanchina@gmail.com.