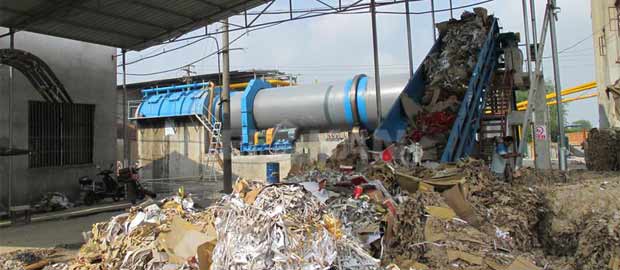 The drum pulper is mainly used to continuously crush various waste papers, such as newsprint, industrial board paper or mixed waste paper, etc., and to coarsely screen the crushed pulp under high concentration. 3750 type drum pulper has been selected by many customers. Main specifications of 3750 type drum pulper as below.
Main Specifications of 3750mm Type Drum Pulper
Applicable raw materials: newsprint, industrial board paper or waste paper
Drum diameter: 3750mm
Production capacity: 550-800
Working consistency: 14-18%
Motor power: 630-800kw
Features: high capacity, few quick-wear parts, continuous pulping, low maintenance cost.
Drum pulper is the best choice for large capacity packaging paper production line. Want to know more details, please feel free to contact us for more details. Email address: leizhanchina@gmail.com.