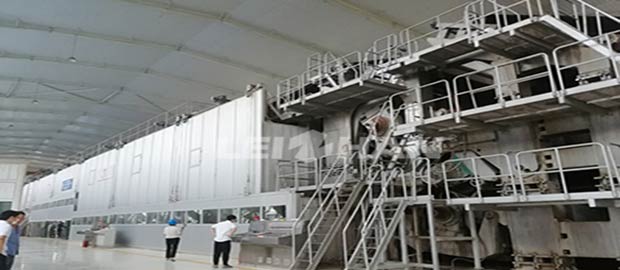 Packaging paper making line is designed to manufacture packaging paper using raw materials such as recycled paper. The raw material recycled paper is made into pulp to remove impurities, and then the good pulp is sent to the paper machine section.
Packaging Paper Making Machine
Output paper: packaging paper, kraft paper
Trimmed width: 4300mm
Quantitative weight: 80-240g/m²
Capacity: 300t/d
Design speed: 500m/min
Working speed: 400-450m/min
Crawling speed: 25m/min
Our company Leizha can supply the complete packaging paper making line, recycled paper pulping machine. Contact me for more details. Email address: leizhanchina@gmail.com.