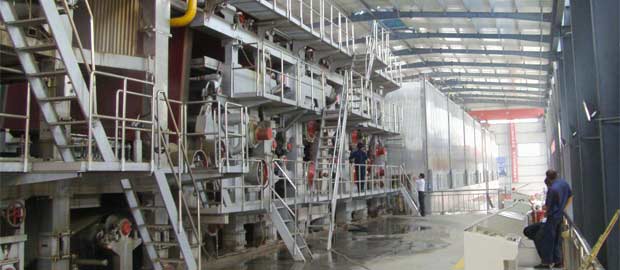 4800mm cardboard paper machine consists of three-layer wire section, press section, drying section, sizing machine, calender, reeling section, transmission section, foundation section, steam hood section, electric control section, lubrication section, threading rope system and other parts. The final paper roll can be used to make carton box, shopping bag and lunch box.
Technical Data of 4800mm Cardboard Paper Machine
Trimmed width: 4800mm
Basis weight: 90-230g/m²
Production capacity: 350t/d
Working speed: 450m/min
Design speed: 500m/min
Dynamic balance speed: 650m/min
Wire width: 5350mm
Gauge: 6200mm
4800mm cardboard paper machine for sale, welcome to contact us for more details. Email address: leizhanchina@gmail.com.