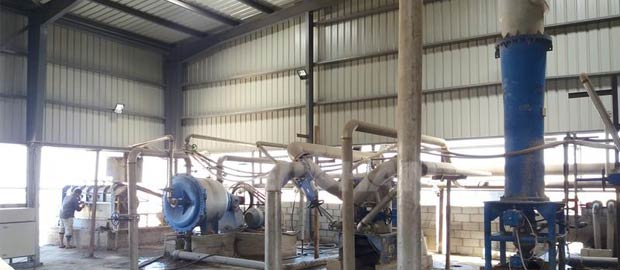 In the initial waste paper recycling, it will inevitably be mixed with plastic, stones and other impurities. There are many slag removal equipment in the pulping process that can clean the slurry over and over again, such as high density cleaner, middle consistency coarse screen, reject separator,etc.
Pulping Equipment Of LOCC Pulping Project
Chain conveyor: convey LOCC to drum pulper
Drum pulper: LOCC pulping and remove large impurities
High density cleaner: remove heavy impurities in the slurry
Middle consistency pressure screen: screen slurry to reduce subsequent equipment burden
Light impurity separator: separating light impurities in waste pulp
Reject separator: disperse the plastic fibers in the film
Low density cleaner: remove heavy impurities
The Main Advantages Of Pulping Project
1.The overall design process is simple and effective, less equipment, easy operation, low total investment in equipment.
2.This process line uses the middle consistency screen equipment, which can greatly reduce the amount of white water consumption.
3.Reduce the impact on the environment,and low-carbon environment.
We can provide all pulping equipment of all kinds of raw material, and draft a perfect pulping process for you. Tell me your requirements to get proposal. Email address: leizhanchina@gmail.com