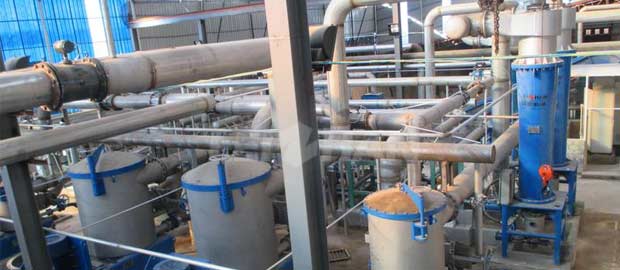 LOCC usually as raw material to make kraft paper or corrugated paper. Since there are many plastic films, staples, or small stones in these production materials, equipment is required to remove them step by step. We can offer complete stock preparation line machine.
LOCC Pulping Line Machine
Pulping capacity: 60t/d
D type hydrapulper: 10m³, h=10mm, C=3~5%
High density cleaner: Q=3000~4500l/min, C=3~5%, P= 0.2~0.5MPa
Inclined screen: A=10~15m²
Middle consistency coarse screen: A=0.6m², h=2.4mm, C=1.0%
Reject separator: Ø380mm, C=1~2%, Ø4mm
Fine screen: A=0.9m², s=0.25mm, C=1.0%
Double disc refiner: 380mm, C=3~5%
Full set 60t/d LOCC pulping production line machine. Contact us for more details. Email address: leizhanchina@gmail.com.