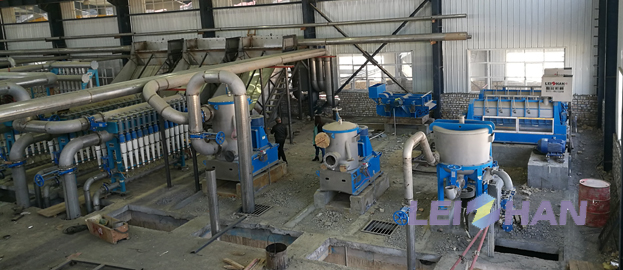 Leizhan upgraded a A4 paper making line in Iran on this week. The Iran paper mill needs to expand its process scale in order to meet the increasing development of A4 paper market.

A4 Paper Production Project
The upgraded A4 paper making line consists of 9 machine.
1. Chain Conveyor
2. Drum Pulper
3. D Type Hydrapulper, M.C. Hydrapulper, H.C. Hydrapulper
4. High Density Cleaner, Low Density Cleaner
5. M.C. Pressure Screen
6. Double Disc Refiner
Raw material: wood pulp, white shavings
Motor power(kw): 6-7.5
Capacity output: 20t/d
Central system: QCS automatic control system

Customized A4 Paper Production Line
In order to achieve the most premium output efficiency, Leizhan always designs different engineering plan according to the practical need of paper mill. In the A4 paper making line project, Leizhan equips three types hydrapulper(D Type Hydrapulper, M.C. Hydrapulper, H.C. Hydrapulper) to ensure that the consistency reaches to a standard level of 5-8%. Every equipment and part is installed basing on the need and request of paper mill.