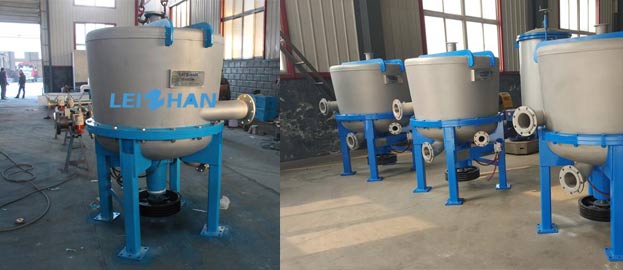 Light Impurity Separator is used at the last stage of coarse screen, it mainly used for remove heavy impurities in paper pulping process, it's right, remove heavy impurities, so don't cheated by it's name.
Light Impurity Separator In Tailing Dealing Process
Pulp through coarse screening, the tailing flow into Light Impurity Separator to remove heavy impurities, and then tailing from Apple Screen flow into Reject Separator to remove light impurities.
Advanced Spare Parts
1. Oil Injection Device import from Korea.
2. Seal water flow detection alarm device import from Finland.
As for more details, feel free to contact us: leizhanchina@gmail.com.