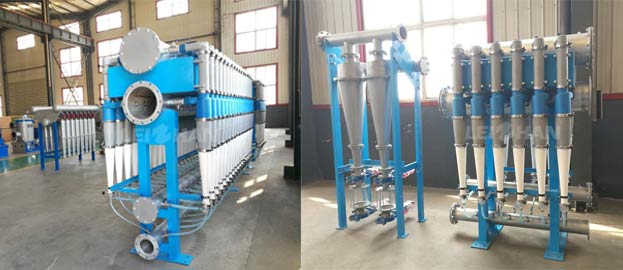 Centricleaner in paper making line is used to remove heavy impurities after coarse screening section. How to count the number of Low Density Cleaner you need?
Low Density Cleaner Number
In general, Leizhan designed Low Density Cleaner is double row, which avoid unexpected situations, if one side is malfunction, other side can running right away, in case the unnecessary trouble.
The number of Centricleaner machine is decided by the production capacity and paper mill's actual demand, most is 3-5 segment, 2, 3, 4 segment is recycle all the time, improve the ratio of fine pulp. The demand to Low Density Cleaner for different kind of paper is different too, such as corrugated paper making line need less number Centricleaner compare with kraft paper making.
Centricleaner Paper Machinery
The higher of input pulp consistency, the lower of purification efficiency, the lower of input pulp pressure, the lower of working efficiency. As a result, Leizhan Low Density Cleaner has pretty high inlet consistency, and pressure difference is 0.1Mpa. If you want to know more about L.D Cleaning Machine? Welcome to consult us: leizhanchina@gmail.com.