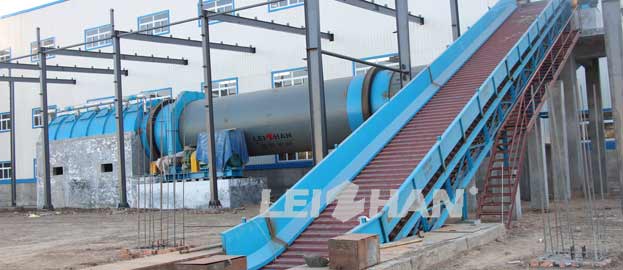 Paper making process consists of several stage: Pulping, dewatering and drying, and needs a set of paper making equipment including screener, pulper, refiner, thicker and dryer and so on. The whole procedure starts from conveying equipment-to transfer the raw material from land to pulping line.
Structure Of Leizhan Chain Conveyor
Basic structure of Leizhan chain conveyor is made of head part, power driven sprocket group, carrier components, inclined intermediate bracket, upper orbit, underneath orbit, rear sprocket group, and tension device of leading screw.
Main part of chain conveyor is chain wheel, which adopts steel casting as the making material in Leizhan, largely improving the wear-resisting property of chain conveyor.
Specific Data Of Chain Conveyor
Genarally, the working efficiency depends on the width and length of the chain plate. When the chain plate is broader and longer, the capacity is larger and the max. limit of material expanded.
For example, when the width of chain plate is 1200mm, the machine capacity is 60-220m³/h, while the capacity can reach to 600m³/h if the width of chain plate broaden to 2600mm.
Besides, the motor power also differs with the change of the width of chain plate.