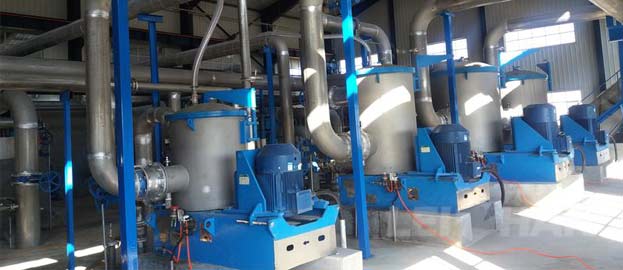 The whole paper making process include the pulp making and paper making, pulp making is turn raw material to fine pulp to make different kinds of paper. As professional paper machinery manufacturer, we supply the complete set of paper production line machine to paper makers.
Paper Making Machinery Manufacturer
What paper equipment we can supply?
The whole paper recycling line machine from pulper to rewinder, include waste paper conveying machine, pulp pumps, hydrapulper, pressure screen, pulp cleaner, fractionator, pulp refiner, pulp tailing machine, pulp washing machine, pulp approaching machine, headbox, mould cylinder, rollers, rewinder, etc.
What are the cost of setting paper mill?
The cost of paper mill is different according to the different requirement, main related to the raw material, location, production capacity, paper quality demand, etc. As for the price details, can consult us, our engineer will design the prososal and sent quotation to you.
What are your advantages compare with other paper machinery manufacturer?
Leading: We are leader in China market, always on top 5;
Professional: About 40 years experience in paper making machine manufacturing, with professional engineer team;
Technology: Manual welding, imported spare parts;
Efficiency: High efficiency, short delivery time;
Service: Good after service, guarantee user experience.
If you want to set up paper mill, or upgrade the old paper production line, welcome to consult us: leizhanchina@gmail.com