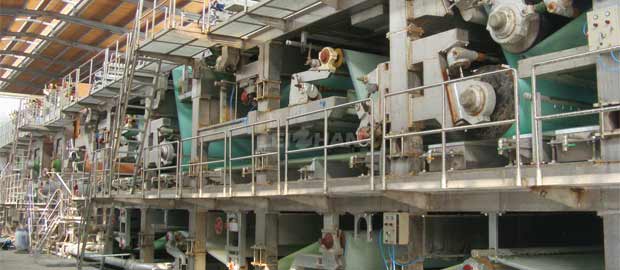 Double layer wires carton paper machine mainly used to make testliner cardboard paper. The testliner cardboard paper machine divided into wire section, press section, sizing section, drying section, calendering section and reeling section. Here are main data of double layer testliner cardboard paper machine.
Main Data of Double Layer Testliner Cardboard Paper Machine
Raw material: waste carton box, wood pulp, wheat straw
Output paper: Testliner, kraft paper board
Trimmed width: 1880-5800mm
Basis weight: 80-220g/㎡
Operating speed: 150-800m/min
Production capacity: 30-750t/d
Stock preparation line equipment: Drum Pulper, Chain Conveyor, High Density Cleaner, M.C. Pressure Screen, Low Density Cleaner, Conical Refiner, Double Disc Refiner, Inflow Pressure Screen, etc.
Want to set testliner cardboard paper mill, please feel free to contact us. Unit complete stock preparation line of waste paper recycling can be provided by Leizhan Company. Leizhan also offer turn-key project. Contact us for more technical solutions. Email address: leizhanchina@gmail.com.