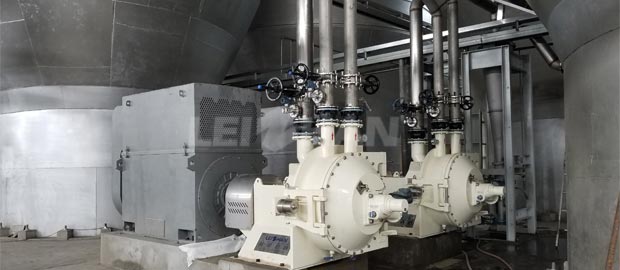 Double disc refiner is mainly used for paper recycling pulping line to improve the beating degree of paper pulp. A wide variety of production raw materials can be processed with a double disc refiner, such as wood pulp, virgin pulp, OCC, or wheat straw. The double disc refiner has the advantages of high efficiency, low motor power and easy to control.
Main Specifications of Double Disc Refiner
Disc diameter: 20-58mm
Range of op.consistency: 3.5-6.0%
Min.flow: 400-6000 L/min4%
Max.flow: 2400-22000 L/min4%
Max.power: 315-3000kw
The form of refining plate can be selected according to different raw materials. More info about double disc refiner, please contact us. Email address: leizhanchina@gmail.com.