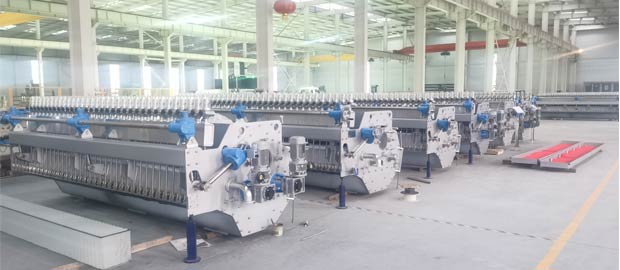 Hydraulic headbox is used to provide a uniform and stable pulp flow to the wire part of the paper machine. After many calculations, the technical team designed the most suitable headbox for the paper machine. So what is the headbox suitable for a 5000mm paper machine?
Main Data of 5000mm Paper Machine Hydraulic Headbox
Type: Hydraulic
Quantity: 2 sets
Lip width: 5400mm
Sizing concentration: 0.60-0.90%
Applicable working speed: 600-800m/min (calculated working speed 700m/min)
Overflow amount: 3-5%
Reflux: 8-12%
Opening adjustment range: 5-120 mm
Horizontal movement range: 0~25 mm
More info about hydraulic headbox in 5000mm paper machine, welcome to contact us. Email address: leizhanchina@gmail.com.