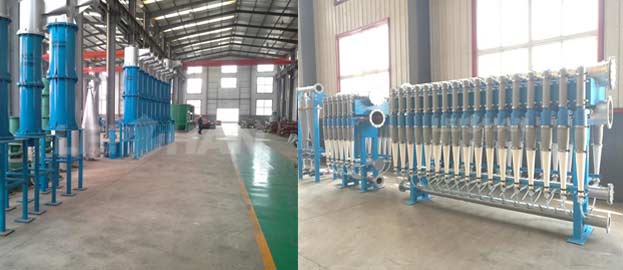 Pulp cleaning machine plays an important role in paper making line. But where is the location of High Density Cleaner and Low Density Cleaner? And what is the Low Density Cleaner and High Density Cleaner number in the actual paper making line?
Pulp Cleaning Machine Using Position
High Density Cleaner is used after paper Hydrapulper( Drum Pulper, D Type Hydrapulper, etc ) to remove large heavy impurities; Low Density Cleaner is install behind coarse screening system, remove heavy impurities such as gravel, scrap iron, dust and large ink particles.
How To Judge The Number Of Pulp Cleaner?
First, it depends on the production capacity of paper mill, such as High Density Cleaner, if one equipment can't satisfy the production need, then need two devices in parallel. As for Low Density Cleaner, one is capacity, two is paper mill's requirement and the market demand to paper.
For more details, welcome to consult us: leizhanchina@gmail.com.