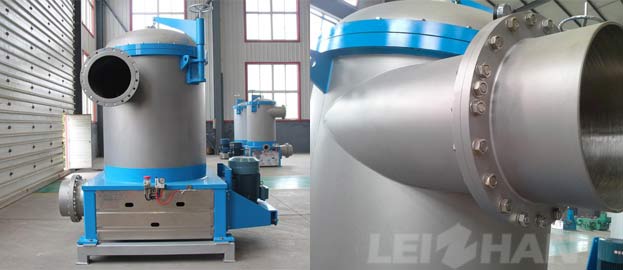 Inflow Pressure Screen used in fine pulp and pulp screening before paper machine in paper pulping system. This equipment is mainly consist of shell, rotor, screen basket, transmission device, lifting device, etc.
We received India customer feedback just now, 1 m² Inflow Pressure Screen for pulp flow system has installed successfully and smooth running. They said the running effect is very good, and they are satisfied about that.
1 m² Inflow Pressure Screen for pulp flow system is used for their kraft paper making line, capacity is 60t/d and raw material is waster paper. With the help of inflow pressure screen, they get more homogenate pulp, then improve the final paper's quality
Inflow Pressure Screen Advantages
1. Inflow Pressure Screen in Leizhan adopt stainless steel material, the best quality screen basket in China, which has long service life;
2. Exquisite manual welding, beautiful appearance, good user experience;
3. Perfect working mechanism, don't block when screening pulp, the pulp is screened from top to bottom without thickening, and the impurities are removed from the sieve drum;
4. Screen baskets is made of stainless steel, finer seam, greatly improve the removal rate of bad impurities in fine pulp;
5. Less cost of maintain, the main shaft adopt advanced mechanical sealing system, not easy to broken.