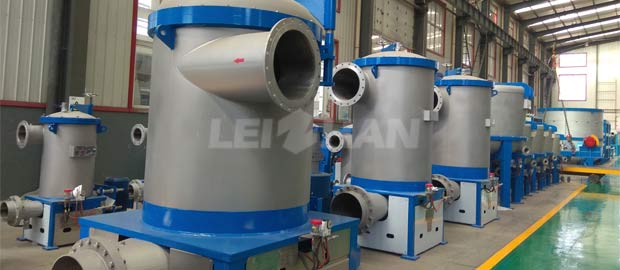 Waste paper recycling pulping line inflow pressure screen mainly used to Homogenize, make the wire concentration more even. The inflow pressure screen has the advantages of high capacity, save energy consumption and low motor power.
Main Advantages of Inflow Pressure Screen
1. Rugged, easy to disassemble, low energy consumption, high efficiency.
2. There is no gasket and matching flange at the slurry outlet, and the inner wall is polished to realize seamless connection of the flow pipeline and no slurry.
3. Equipped with automatic oil injection device to reduce maintenance.
4. Sealing water flow automatic detection and alarm device to ensure the safety of equipment operation.
5. Control the interlock system to ensure the service life of the equipment.
In addition to inflow pressure screen, we can also offer middle consistency pressure screen, save energy consumption and fiber fractionating screen. More info about inflow pressure screen, welcome to contact us. Email address: leizhanchina@gmail.com.