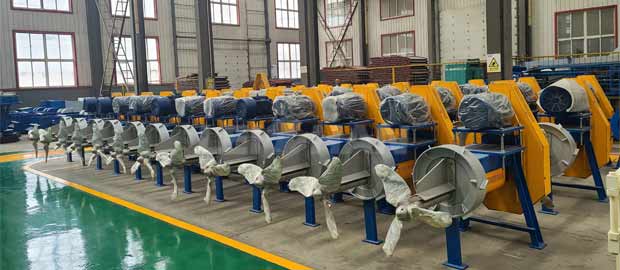 Pulp pool chest agitator mainly used to stir pulp cyclically in chest to maintain the pulp liquid in suspending condition, which ensure the pulp components even distribution. The role played by the pulp chest agitator in the production line is particularly important. Our pulp pool agitator adopted advanced blade design, strong thrust. It can be adjusted the angle according to the concentration of the slurry.
Main Data of JB 600 Pulp Chest Agitator
Model: JB600
Vane diameter: 600mm
Consistency: ≤5%
Chest volume: 30-60m³
Motor power: 5.5/7.5/11kw
Leizhan offer complete paper pulp making line machine, welcome to contact us for more details about pulp pool agitator or other pulping equipment. Email address: leizhanchina@gmail.com.