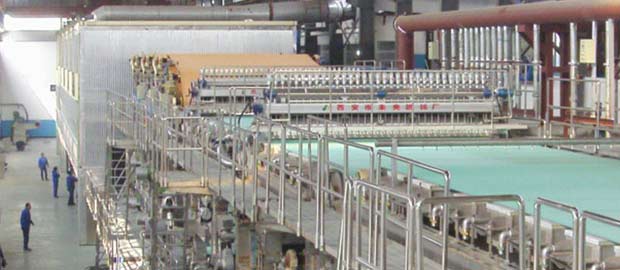 Whole set kraft paper machine is mainly composed of wire section, press section, drying section, reeling section. Leizhan offer high quality kraft paper making machine. The details of each component of the kraft paper machine are as follows.
Kraft Paper Machine Details
1. Wire section: air-cushion headbox sizing, double fold net forming.
2. Pres section: two double felt large roller diameter press.
3. Drying section: Φ1500mm paper guide cylinder, 3 UNO cylinders, 33 drying cylinders. Arrangement.
4. Reeling Section: Horizontal pneumatic reel machine.
As professional manufacturer of China, Leizhan not only provides high-quality paper machines, but also a complete set of waste paper recycling and pulping equipment can be provided. If you want to set kraft paper mill, please feel free to contact us for more details. Email address: leizhanchina@gmail.com.