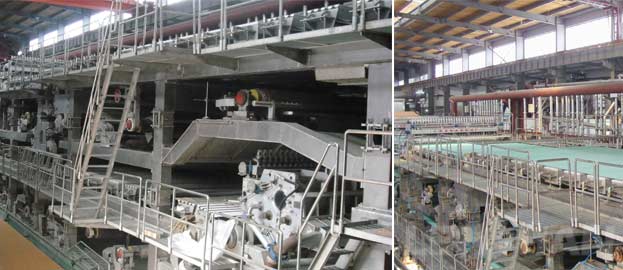 Leizhan supply the whole set of Kraftliner/Linerboard paper making machine, here the details as following points.
Kraftliner/Linerboard Paper Making Machine
Raw material: 100% different grades of OCC for back and middle layers(AOCC, EOCC, JOCC and LOCC; For kraftliner, 100% UBKP sofe wood for top layer; For linerboard: 100% AOCC for top layer.
Total production capacity: 1200t/d
Annual production capacity: 30,0000t/a
Reference paper grades: High quality
Paper kinds and basis weight: Kraftliner/testliner: 150g/m²
Basis weight range: 100-200g/m²
Dryness after pre-dryer section: 94%
Untrimmed working width at reel: 5660mm
Stock temperature in headbox: > 40°C
More details and specification about Kraftliner/Linerboard paper machine, contact us: leizhanchina@gmail.com.