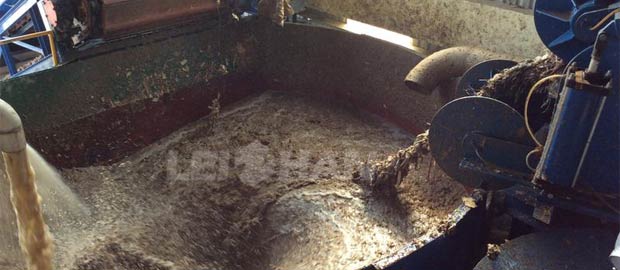 D type hydrapulper is a kind of pulping equipment in paper making line, water and waste paper mixed forming slurry to produce kraft paper,corrugated paper or T-paper. D type hydrapulper has many few-quick parts. Therefore, how to maintain to increase the life of the hydrapulper is a headache for many paper mills. Here are some suggestions about lubrication bearing, changing screen plate, replacing copper bush, changing bearing.
1.Lubrication: Lubricating bearing regularly, refueling ZGM-2 once every two week, changing absolutely every year.
2.Changing screen: Need to change the screen with the wear of screen and increase of the hole of drum, firstly removing cap and rotor, then changing fastening screw on the screen.
3.Replacing copper bush: Removing cap and rotor, then pulling down chassis, changing old copper bush and heating new copper bush to mix suitable position of the chassis.
4.Changing bearing: Hoisting out rotor device by crane, removing rotor, chassis and screen above, discharging large pulley and bearing below. Changing bearing, and assembling it inversely.
We have advanced technology, professional engineer and intimate after-sales service, a professional manufacturer with 39 years of production experience integrating trade and manufacture. Any more questions about D Type Hydrapulper, please feel free to consult us. Email address: leizhanchina@gmail.com