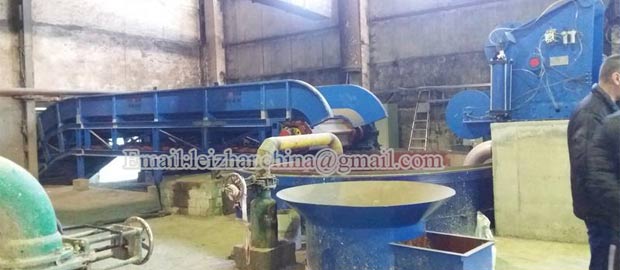 There are many foreign customers used D type continuous impurity-removing system in their packaging paper pulping line. Pulping equipment of the remove impurities system can greatly remove some light impurities, larger impurities and some heavy impurities, thereby reduce the burden of follow-up equipment. The continuous impurity-removing system included hydrapulper, drum screen ,grapple and so on. The functions of every equipment are as follows.
Equipment Of Continuous Impurity-Removing System
D type hydrapulper: waste paper and water mixed forming slurry and with automatic slag remove some impurities.
Hydrapurger: remove light and heavy impurities of paper pulping.
Drum screen: remove large impurities in waste paper pulping.
Grapple: grab large impurities from hydrapulper or sediment well.
Ragger: remove various kinds of twisting impurities in slurry.
Rope cutter: cutting off the rope from ragger.
We are specialized in pulping equipment for 39 years and cooperated with many foreign customers. We are always adopted the advanced technology to manufacture. It is our aim to get the most benefit for our customers. Welcome to consult with me for more details. Email address: leizhanchina@gmail.com.