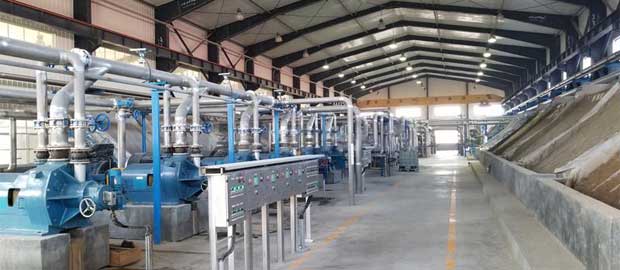 Many packaging papers can be obtained through waste paper recycling, like kraft paper, fluting paper or T-paper, etc. There are many impurities during in the waste paper recycling process. Our equipment can screen the slurry step by step and remove impurities to get the final clean slurry. Complete stock preparation line equipment can be provided by Leizhan Company from waste paper pulper pulping, cleaning, screening. Here are more details about stock preparation line equipment of kraft flute paper making line.
Kraft Flute Paper Making Stock Preparation Line Equipment
Conveying equipment: Chain Conveyor
Pulper machine: Drum Pulper, Broken Paper Hydrapulper
Pulp cleaning machine: High Density Cleaner, Light Impurity Separator, Reject Separator, Middle Density Cleaner, Low Density Cleaner
Pulp screening machine: Middle Consistency Pressure Screen, Fractionating Screen, M.C. Fine Screen, Vibrating Screen, Inclined Screen, Inflow Pressure Screen,
Pulp refining machine: Double Disc Refiner
Whole set of kraft flute paper making production line can be provided by Leizhan company. High capacity, excellent remove slag ability and low energy consumption. Want to know more about packaging paper kraft flute paper making line, contact us. Email address: leizhanchina@gmail.com.