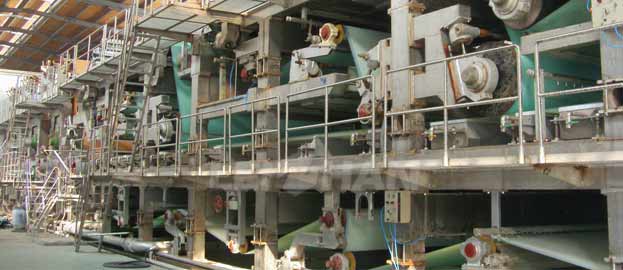 Environmental protection idea is more and more popular in our life, we advocate waste things reuse to save cost and practice circular economy. Leizhan manufacture paper making machine for over 35 years, which mainly use waste paper as raw material. Can used to produce kraft/corrugated/cultural/living/coating paper, etc.
Cardboard paper is made of kraft paper and corrugated paper, the different with corrugated paper, kraft paper making process need two headbox and need more equipment in paper pulping section. The pulp in paper machine section is divided into top layer and bottom layer, then two layers get into press section get together to one layer paper, through dryer section and calender part to remove extra water.
Waste paper also can used to produce living paper and cultural paper, we can design the complete line from stock preparation to paper making, welcome to consult us for more details: leizhanchina@gmail.com.