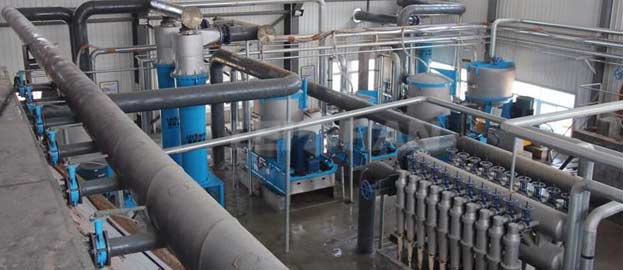 Paper bag is more and more popular with the promotion of environmental protection concept. As a result, the demand of kraft paper pulping equipment and making machine is grow with each passing day.
Paper Bag Pulping Line
The waste paper is conveyed by Chain Conveyor to Drum Pulper, then the mixed pulp flow into High Density Cleaner to remove heavy impurities. After that the pulp is sent to M.C. Pressure Screen for coarse screening, and tailing in pulp enter into Light Impurity Separator, then flow into Reject Separator. Low Density Cleane is in charge of remove little heavy impurities. At last, M.C.Pressure Screen for fine screening.
Paper Bag Making Machine
Leizhan supply paper bag body paper making machine( Kraft paper making machine ) and paper machine spare parts, which all adopt the best material, has longer service life and higher efficiency. As for more details, feel free to contact us: leizhanchina@gmail.com.