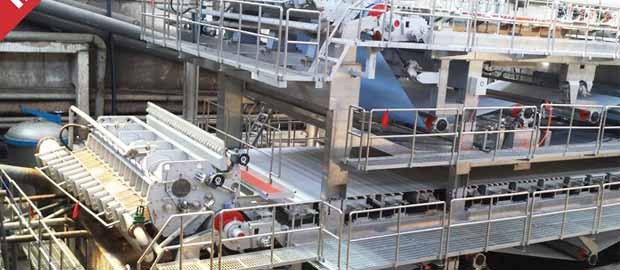 The headbox is a key part of a modern paper machine. Its structure and properties are decisive for sheet formation and paper quality. Hydraulic Headbox can effectively disperse fibers, which can effectively disperse fibers, prevent fiber precipitation and re-flocculation, and effectively improve the strength of paper sheets.
Basic Parameters of Paper Machine Headbox
1. Paper grade: Kraft liner boar paper, double-layer corrugated base paper
2. Lip width: 4650 mm
3. Net paper width:
4. GSM: 115-275g/m²
5. Overflow amount: less than or equal to 10%
6. Running speed: 350-600 m/min
7. Design speed: 600 m/min
We can offer high quality paper machine hydraulic headbox. Contact us for more details. Email address: leizhanchina@gmail.com.