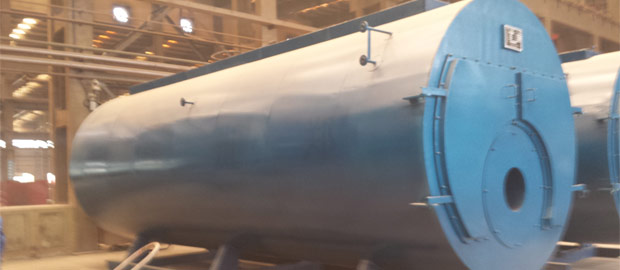 Gas boiler is an indispensable piece of production equipment in the paper industry, providing a large amount of steam in its drying, setting and other processes. The boiler consists of upper and lower drums, membrane water wall, convection tube bundle, economizer and condenser. The burner is arranged on the front wall. Boiler has the characteristics of high combustion efficiency, cleanliness and environmental protection.
Main Technical Parameter of Boiler
1. Boiler rated evaporation: 25t/h
2. Work pressure: 1.25Mpa
3. Rated steam temperature: 194℃
4. Radiation heating area:81㎡
5. Convection heating area: 308.4㎡
6. Adaptive fuel: oil, natural gas.
We can offer high quality boiler for paper making machine. Contact us for more details. Email address: leizhanchina@gmail.com.