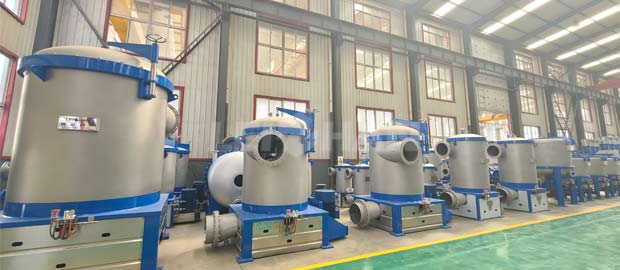 Paper mill inflow pressure screen is mainly used to make the slurry uniform. Inflow pressure screen is suitable for all kinds of raw materials, like fine screening equipment for wood pulp, all kinds of straw pulp and waste paper pulp, especially suitable for screening of flow system. High screening quality, high capacity, low flow pulse.
Features of Inflow Pressure Screen
1. Inflow structure, low pulse, good homogenization effect;
2. Sturdy and durable, easy to disassemble and assemble, low energy consumption and high efficiency;
3. There is no gasket to match the flange at the slurry outlet, and the inner wall is polished to achieve seamless connection of the flow pipeline without hanging slurry;
4. Easy to operate, less continuous work failures, and lower maintenance costs;
5. Equipped with automatic oil filling device to reduce maintenance;
Leizhan offer whole set paper making plant machine, if you want to know more about inflow pressure screen, please contact us. Email address: leizhanchina@gmail.com.